About a question or an inquiry

 Please ask in the following "inquiry forms" about the question to "Ankh Research Institute" or this site. In addition, please look through the following "FAQ" before an inquiry.

 In addition, use of this site requires the consent of a "guideline" and a "privacy policy." Moreover,please keep in mind that a member also needs the consent of "member agreement."



【"Torus Cloud Institute" Osaka office】

Address: 5F-503,1-3-11, Tanimachi, Chuo-ku, Osaka-city, Osaka, 540-0012, Japan  Tel:81-6-6809-5956  Fax:81-6-6809-5957
Access Map: GoogleMAP
E-mail: info@toruscloud.com  Site URL: http://TorusCloud.Com

Director : Kazumasa Yabune
Kazumasa Yabune was born in Osaka, Japan. He received a M.D. degree from Kyoto University, and obtained a medical license in 1995. He was certified as an ophthalmologic specialist by the Japanese Ophthalmological Society in 2003. He is currency the director of the Torus Cloud Institute in Japan, and is an active ophthalmologist in the development of community medicine.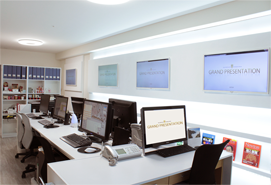 The logo mark of our research institute compounds two photographs, and also is processed and created by the Adobe Photoshop. And it is not what uses the picture which has copyright to other persons.



 Please be sure to transmit e-mail to your reading all the following contents after consent beforehand.
*
* When there is no permission of this site about the following, I refuse firmly.
1.Reproduction and secondary use of some and the whole of the transmitting mail from Ankh Research Institute.
2.Information disclosure to the third party except the person himself/herself
*
* We refuse e-mail transmission of a user's following contents firmly.
1.Mental abuse to the management organization of this site, and the persons involved in this site
2.Contents which deviate from human rights abuse or common sense
*
* At this site, all individual transmitting information has enciphered a user's name, an address, etc. by SSL. Please keep in mind that it cannot transmit inquiry mail in the browser which does not correspond to SSL.



 Please input necessary information into the following forms and click "Confirm". The item to which "*" is attached is an indispensable item.